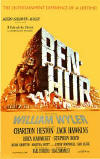 It started when young William Tron began tinkering with emerging space-age technology in a 10'x10' shed in his parents dusty Saint Louis back yard. Realizing his inventions held promise, he formed BenWill Inc. as a nod to his literary hero, Ben-Hur. A few years later he was joined in this venture by younger twin brothers, Newt and Alec. The Twins had always looked up to their big brother and in fact Willie had acquired the nickname "Bro". Bro Tron, Newt Tron, and Alec Tron set out to harness the power of the atom in the newly formed "Aurigatron". ("Auriga" being Latin for "charioteer", another nod to Ben-Hur) Aurigatron succeeded by providing solutions for corporate communications and is now recognized as a global leader in many business segments.
The key to success in any business is Sincerity- if you can fake that, the rest comes easy!


The Tron brothers are often called upon to counsel government and business leaders. And sometimes they just travel in the same social circles.

When G. Gordon Liddy needed a small selection of firearms and several custom Harleys for his "Stacked and Packed" calendar, he knew who to call. Here, Bro Tron agrees to lend the Tron Brothers Arsenal and the Executive Fleet for the 2004 calendar.

Having agreed on a route, Senator Norm Coleman and Bro Tron prepare to head out on a Sunday morning ride. Norm kept wanting to veer left, but Bro convinced him that staying to the right would be the better course.

Newt Tron and Willie G. Davidson agree to disagree about the swapping of the Horn and High beam buttons on late model Harley's. Newt maintains that the high beam is used a lot more than the horn so that should be closer to the thumb. Willie concedes the point and admits that sometimes the damn lawyers influence otherwise sound design. But they agree that the turn signals are just fine. (Despite what Joe Soucheray might think!)

Mae and Newt Tron are amongst royalty from the burg of Garage Logic, tucked away in Gumption County on the shore of Spoon Lake. The Honorable Mayor even took time off from his duties to attend the Lightning Run! Thanks Joe!


Mae Tron and Bro Tron were privileged to visit with Anaheim Ducks Rookie-Ryan Carter #20 shortly after their 2007 Stanley Cup Victory.

While neither a government nor a business leader, "205 Tilley" found himself in need of legal counsel when MN State Patrol clocked him from the air at an alleged 205 mph, and Newt Tron agreed to provide "pro bono" representation by the Tron Legal Services Division. The Honda R-1 in question appears at left. "Don't be trippin' in court, take Tron-LSD"

Newt and Jay present FoxNews' Robyn Walensky with a Jane Fonda Patch. We met Robyn in Corpus Christi, TX. We were in town for a rally and Robyn approached us in a diner to ask about one of the patches on Jay's vest. We explained they are available at most any bike rally. She was in town for a wedding and said if we saw one at this rally to let her know. Naturally, we found the patch from a rally vendor and bought one for Robyn. So we head over to her hotel to drop it off at the front desk when we decided to take a look in the hotel bar. Imagine her surprise when she saw us get off the elevator! Robyn is featured in "Covering Catastrophe", a 9-11 tribute.

Mae and Bro Tron are honored to have a little visit with Bob Hofmeister on his 90th birthday, legendary racer and founder of Milhoff Steel Fabricators and Faribault HD. Looks like clean living, hard-work and riding bikes keeps you young. Bob was born June 1917, and passed away August 2008 at 91.

In 1856 the Steamship Arabia hit a snag and sank in the Missouri River. The hull and its full load of cargo came to rest at the mucky bottom of the then wide river. 135 years later Bob Hawley and sons and 2 friends set out to unearth the Arabia from 45' below a cornfield. The General Store-bound crated cargo was remarkably well preserved and on display at City Market on the north edge of KC MO at 5th and Walnut. Legend has it their incentive was getting a taste of 135 year-old whiskey. No whiskey was found, that's why it's depicted as floating away in the mural behind Bob and Newt.

Damn right our interests are special! And we proudly support the defenders of our "special interests" and encourage you to do likewise.